WujiTech Administrator Training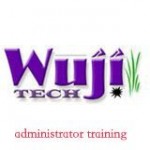 Join this Community if you are a Program Admin for a WujiDashboard online environment.
Becoming a Member here will also give you a chance to review training/tutorial videos and learn all that WujiTech's unique software tools offer. Applicants will be reviewed and your activation will be sent to you via email.
Access to this Community is for WujiTech client customers only. The $500 fee is waived and/or included in the WujiDashboard software licensing fee.
Become a Member of WujiTech Admin Training Community